Day 1 :
Keynote Forum
Cornell University
USA
Time : 10:30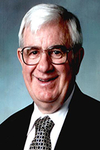 Biography:
Charles E Short is an Emeritus Professor of Anesthesiology and Pain Management, Department of Clinical Sciences, College of Veterinary Medicine, Cornell University, USA. He has completed his DVM at Auburn University in 1958. He is the Founding Charter Diplomate of American College of Veterinary Anesthesiologists (1975) and Diplomate of European College of Veterinary Anesthesia and Analgesia (1996). He has been honored with Dr.h.c. (doctor honoris causa) from the Faculty of Veterinary Medicine, University of Helsinki, Finland in 2015 and received his Career Achievement Award from American College of Veterinary Anesthesia and Analgesia in the same year. He has made a total of 352 publications including 155 journal publications; textbooks, Veterinary Anesthesia, 1974; The Principles and Practice of Veterinary Anesthesia, 1987 and Animal Pain, 1991; book chapters and other scientific publications. He is the Co-Founder of International Veterinary Academy of Pain Management. He has made 447 presentations and lectures for professional groups in the United States and 293 in 45 countries.
Abstract:
Significant progress in the management of animal pain has been made during the last 30 years. Through both basic and clinical research, our understanding of how to determine the levels of pain, the selection of medications and determine the effectiveness of treatment has greatly improved. We now have advanced to the level of having guidelines as a standard of clinical practice. All patients should be evaluated for pain when presented to the veterinary hospital. This provides control values for further evaluation following surgery or medical treatments. Thus the effectiveness of pain management can be determined and needed adjustments can be made to assure the patients are not suffering from undesirable pain. We now have a wide range of analgesics. It is now possible to use them as a single drug or as a combination. It is possible to select and manage either acute or chronic painful conditions. Even though this is now possible, it is necessary to follow a concept of standard care for successful treatment. This requires a team concept including involving the animal owners.
Keynote Forum
Washington State University
USA
Time : 11:25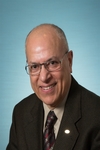 Biography:
Mushtaq A Memon has completed his PhD in Theriogenology from University of Minnesota and Residency training at University of Illinois, Urbana-Champaign. He is a Diplomate, American College of Theriogenologists and participates in teaching and providing clinical service as a part of the Comparative Theriogenology section at Washington State University (WSU). He has received certification in Veterinary Acupuncture from Chi Institute, FL in 2008. At WSU, he coordinates Complimentary & Alternative Veterinary Medicine course. He is the author or co-author of more than 170 publications in scientific journals, conference proceedings and book chapters. He has given more than 120 presentations at international, national and state/local meetings. Before joining WSU, he taught at veterinary colleges of Oklahoma State, Louisiana State and Tufts University in MA.
Abstract:
Integrative veterinary (IVM) medicine has been described as the combination of complementary and alternative therapies with conventional care and is guided by the best available evidence. Veterinarians frequently encounter questions about complementary and alternative veterinary medicine (CAVM) in practice and the general public has demonstrated increased interest in these areas for both human and animal health. Consequently, veterinary students should receive adequate exposure to the principles, theories and current knowledge supporting or refuting such techniques. The proposed curriculum guidelines would broadly introduce students to the objective evaluation of new veterinary treatments while increasing their preparation for responding to questions about IVM in clinical practice. Such a course should be evidence based, unbiased and unaffiliated with any particular CAVM advocacy or training group. All IVM courses will need routine updating as new information becomes available and institutions without faculty trained in these areas should consider recruitment of outside speakers to provide education in this area when it is not logistically and financially feasible to recruit permanent faculty in these areas. Controversies regarding IVM and CAVM should be addressed within the course and throughout the entire curriculum. Instructional honesty regarding the uncertainties in this emerging field is critical. The author hope that increased training of our future colleagues will demonstrate the openness to new ideas that characterizes the scientific method and a willingness to pursue and incorporate evidence based medicine in clinical practice with all therapies, including those presently regarded as integrative, complementary or alternative.
Keynote Forum
University of Georgia
USA
Time : 12:00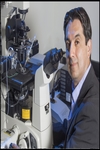 Biography:
Rabindranath De La Fuente was graduated with Doctor of Veterinary Medicine degree from the National Autonomous University of Mexico (UNAM) and completed MSc and PhD degrees in Biomedical Sciences at the Ontario Veterinary College, University of Guelph in Ontario, Canada. Following a Post-doctoral training at the Jackson Laboratory in Bar Harbor, Maine, he established a research program in Mammalian Epigenetics. He is currently an Associate Professor at the University of Georgia, College of Veterinary Medicine. He has published more than 30 papers in reputed peer-reviewed journals and currently serves as an Editorial Board Member of Molecular Human Reproduction (Oxford, UK).
Abstract:
One of the most prominent characteristics of solid tumors is the highly abnormal chromosome complement induced by widespread aneuploidy and complex non-reciprocal translocations. Comparative oncology studies have identified major similarities between human and canine tumors, including histologic appearance, tumor genetics and the presence of chromosome instability. However, the mechanisms of chromosome instability are not known. Here, we use the power of mouse genetics in combination with epigenetic and genome wide analysis to search for highly conserved pathways amongst different species. We aim to evaluate target genes and proteins important in cancer biology and determine their potential use as markers of chromosome instability in pre-clinical models. Polycomb repressive proteins are chromatin-remodeling factors essential for stem-cell viability and function. Both a reduction in polycomb protein levels as well as their overexpression may induce malignant neoplastic transformation. Our results indicate that loss of Polycomb proteins in mouse cells induce severe chromosome instability in the form of complex chromosomal rearrangements including deletions, translocations and chromosome fusions. Such chromosome defects are associated with abnormal centromere and telomere function. Notably, Polycomb proteins exhibit a striking >60 fold overexpression in human ovarian cancer cell lines. In addition, transcriptional profiling of canine mammary gland carcinoma cells revealed a significant (p<0.05) overexpression of Polycomb transcript levels as well as DNA repair enzymes compared with normal canine mammary gland epithelial cells. Collectively, our results suggest that Polycomb proteins are at the crossroads between DNA repair and pathways that signal the presence of chromosome instability in mammalian cells. Importantly, abnormal activation of DNA repair enzymes in canine mammary tumors is a conserved mechanism associated with severe chromosome instability.